Hear the Difference of Hi-Res Audio
The Heara earbuds are JAS Hi-Res certified to deliver studio-grade sound reproduction of every detail with a wide frequency range support of 5Hz – 40kHz.
Hybrid Driver Structure
Equipped with masterfully tuned hybrid drivers that isolate high and low frequencies to deliver true-to-life acoustic enjoyment.
The setup includes a 12mm ceramic tweeter for delivering crystal clear sound and a 13mm dynamic woofer to deliver punchy bass and precise mid-range vocals.
Premium Craftsmanship
The copper/aluminum chambers are precision-machined and crafted through rigorous steps to create the ideal enclosure for the hybrid drivers. These chambers are finished with a polished lacquer layer exterior.
Every Detail Matters
The front chamber ear-tip is designed with a 31-degree angle to provide comfort for the ears, a better listening experience, and to isolate surrounding noises by 18 decibels.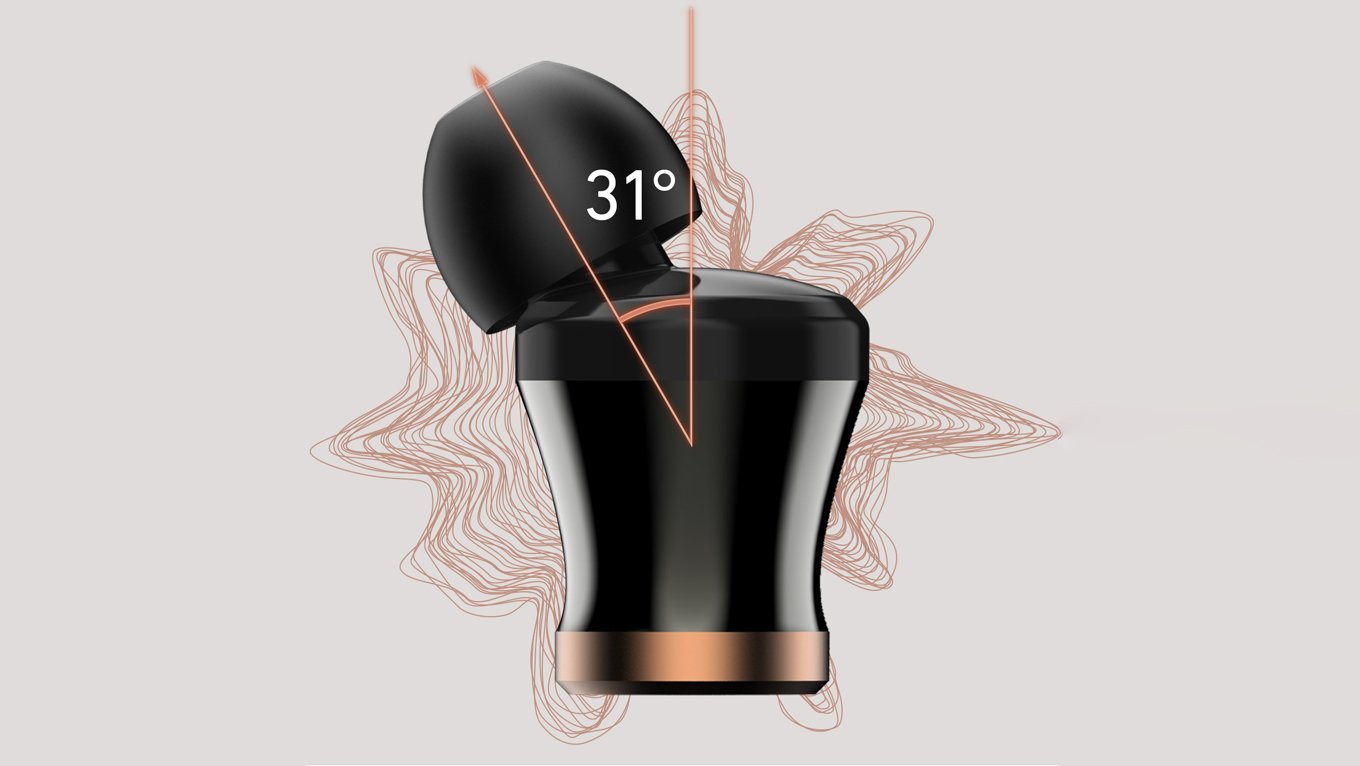 FEATURES
Noise-Free Pipeline
99.99% pure 4N oxygen-free copper wiring with PVC anti-scratch coating ensures the purest sound delivery.
The Right Fit
The Heara comes with three different sizes of silicone ear-tips to offer the most comfortable fit for your ears.
Multi-Function Mic
The multi-function mic button offers easy access to accept/end calls, change music, and activate voice-assist functions all through one button. It is compatible with both iOS and Android systems.
Travel Case
Comes with a handcrafted travel case with durable anti-scratch fabric to shield against any unexpected impact and a high-quality buckskin interior to protect your earphones.
SPECIFICATIONS
Model

HRA-HEARA-C-01 (Copper Chamber)
HRA-HEARA-A-01 (Aluminium Chamber)

Type
Closed, Hybrid System Structure
Impedance Drivers
13mm / 12mm Dual. Ceramic & PET
Impedance
32 Ohms at 1kHZ +/-15%
Sensitivity
98+ / -4dB / mW
Frequency Range
5 Hz ~ 40000 Hz
Rated Input Power
3 mW
Max. Input Power
20 mW
Distortion
5% Max
Cable
1.2 m Copper OFC Cable
Plug
3.5 mm Stereo Gold-Plated 4-Pole Plug
Microphone Specs
Type
Electret Condenser
Directivity
Omni-Directional
Sensitivity
-42dB +/- 4db
Operation Voltage
Standard Voltage 2.0V